Science
Intent
Our intent for Science is:
for all children to be equipped to make informed decisions about the scientific opportunities around them.
for all children to be provided with the foundations for understanding the world through the learning of biology, chemistry and physics
to build curiosity from the beginning of children's school experience in the EYFS, inspiring them to be inquisitive to explore new experiences about natural phenomena.
to enable children to ask questions which are they used to instruct further investigations and exploratory learning.
for children to understand how Science can be used to explain what is happening, through a range of exciting and motivating hands-on experiences.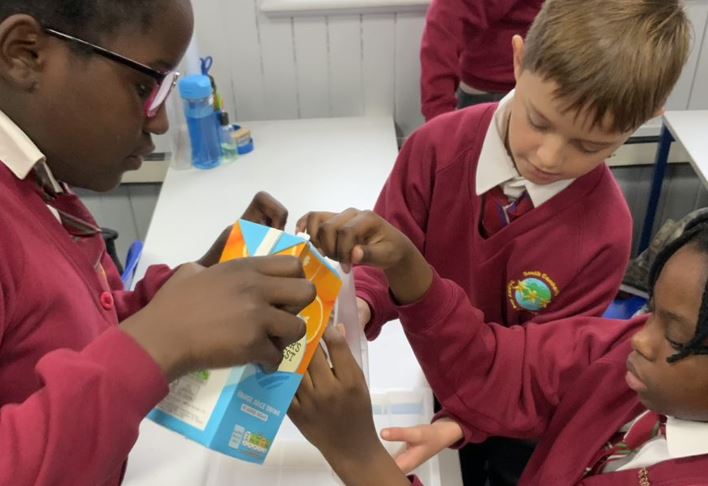 Implementation
Science at South Camberley ignites children's natural curiosity about the world and we support pupils to explore and discover through sequences of carefully designed learning opportunities, which balance both scientific knowledge and skills. Our progressive approach to Science ensures that children build on their learning from Early Years to Year 6 bit by bit so that they know and remember more.
Our scientists are immersed in discovery and testing in every Science lesson and we dedicate a full afternoon every week for all year groups to embrace the awe and wonder of Science. We do this because we know that an immersive approach helps our pupils to achieve a greater depth and understanding of the knowledge and skills they are learning. We embed 'working scientifically' skills into lessons to ensure that
At the beginning of every new theme in our science curriculum, we check pupil's existing knowledge so that we can tailor our teaching to the precise starting points of our pupils and their interests. We achieve this using a variety of approaches, including the use of technology. For example, using the app Chatterpix to record, and KWL grids (What we know, what we want to know and what we have learnt by the end). We embed
Each science unit begins with a hook lesson which creates enthusiasm from our pupils and gives a real life purpose to the learning, so that our young scientists understand why they need to learn what we are teaching. For example, in Year 4, a local dentist wrote to our pupils asking them to research and investigate why tooth decay was on the rise. They were asked to present their findings through a presentation and, in return, she sent some healthy snacks for their teeth. Children in Year 3 were sent an email from the local park warden who explained that he had found owl pellets in the woodlands and he wanted to know what the owls had been eating to ensure that it was safe for them, because of the shape, size and consistency of their droppings.
Our inclusive approach to science promotes a balance of collaborative and independent work and supports all pupils to achieve their best through carefully selected and designed questioning and assessment through lessons, which informs the needs of our learners. For example, where there are pupils whose vocabulary is limited, we scaffold and support their understanding through a variety of approaches, including teaching the vocabulary before the lesson, providing word mats or working with an adult during specific parts of a lesson.
We further enrich our Science curriculum by offering extra-curricular activities, visits and visitors to broaden and complement our learning. For example, we welcomed the Astrodome to enrich the scientific understanding of our pupils learning about space.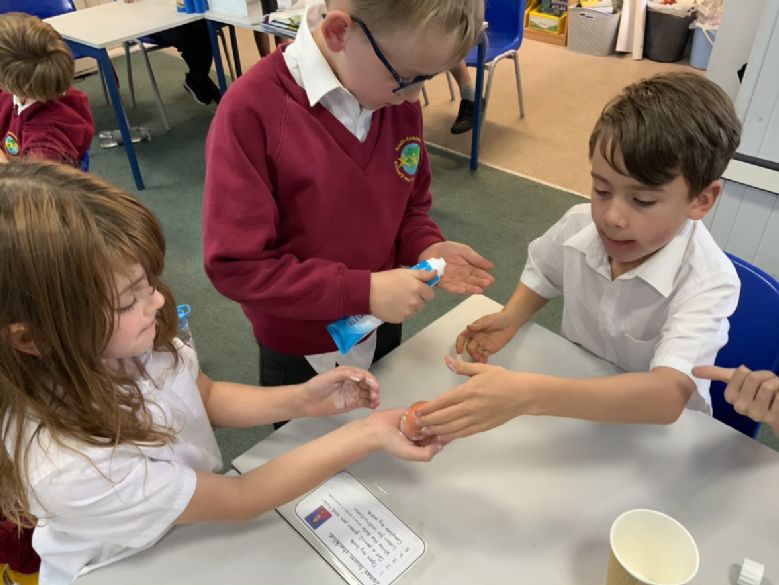 Impact
Our successful Science curriculum ensures that before leaving South Camberley at the end of Year 6, children have experienced a broad, exciting and high-quality Science education that provides them with the foundations and knowledge for understanding the world around them. Through first-hand experiences and continuous, progressive learning, children have the understanding that Science has influenced and changed our lives and that Science is absolutely vital to our world's future success.
Children learn the possibilities for careers in Science as a result of our community links and connections with agencies, including the STEM association and the PSTT. From the exposure to a range of different scientists from various backgrounds, all children understand that they too are scientists and are capable of achieving. Children at South Camberley enjoy science which results in motivated learners with a strong scientific understanding of skills and knowledge by the time they leave us.
"I learn lots of things in Science about the world" Year 4 Pupil

"I like Science because we do lots of messy investigations!" Year 4 Pupil