Ofsted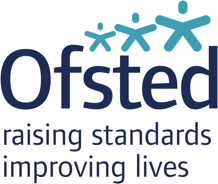 Ofsted last inspected South Camberley Primary and Nursery School in May 2022 and rated the school 'Good' in all areas.
'Pupils look forward to coming to this ambitious school each day.'
'Pupils meet the high expectations to succeed in their academic and personal development. Trusting relationships between staff and pupils are based on mutual respect.'
'The teaching of reading is given the highest priority and begins immediately when children join the school.'
'Across the three sites, pupils behave well because staff model and praise positive behaviour.'
'Leaders have a sound knowledge of the differing needs of children with special educational needs and/or disabilities (SEND) as they move through the school.'
Read the full report by clicking the link at the bottom of this page.