GoRead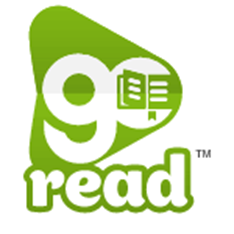 digital Reading Records
We are excited to launch our new digital reading records across the whole school from Nursery to Year 6.
This digital reading resource, which is accessible as an app or via the internet, will allow both parents and children to record reading at home. Through using GoRead, parents can easily read the successes and next steps identified by the class teacher. It is also an opportunity to share information about your child's reading at home. For example, teachers and parents may note down any reading successes, any tricky words or general comments about how they were able to discuss a text.
Children can also log their own reading, create their own avatar, spend their gems and challenge their friends using the Go Apps - Pupil Portal. GoRead has been launched in school and every child has been introduced to the app which is accessible via Wonde or at https://pupils.goapps.app/.
Parents will also have received login details to set up their own GoRead account to record reading with their child and follow the progress that they are making at school.
For further guidance on how to use this app, please watch the video presentation or PDF guides which are attached at the bottom of the page.
Please continue to support your child to record their reading daily. We encourage children to read every day for at least 10 – 15 minutes. The new reading app will replace the current reading diaries that children will no longer need to bring to school.
We appreciate your ongoing support.
---