Wellbeing and Advice
Wellbeing at South Camberley
Wellbeing is important for everyone. At South Camberley Primary & Nursery School we strive to promote positive wellbeing and mental health for all.
Supporting and promoting your wellbeing and mental health comes in many forms. We have created this page to help you access the different areas that we feel you and your families will benefit from.
Coffee Mornings for all
Our Coffee Mornings happen on a Wednesday all are welcome!
Talking to Children and Young People about War and Conflict
Helpful Information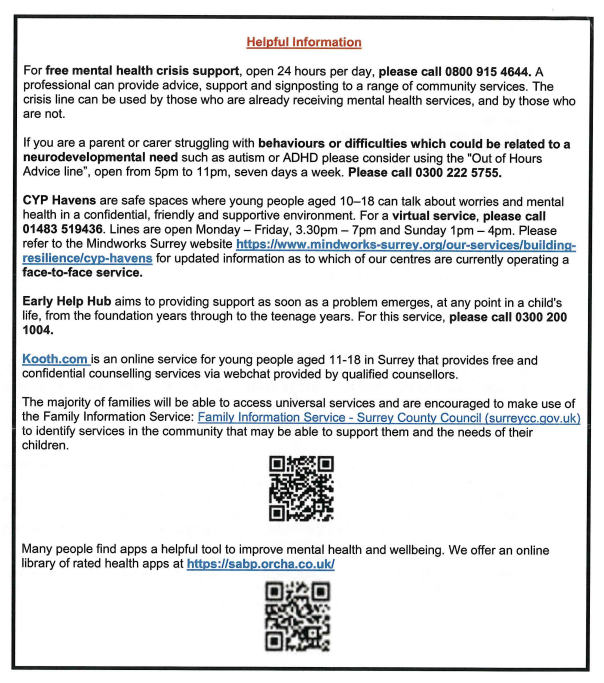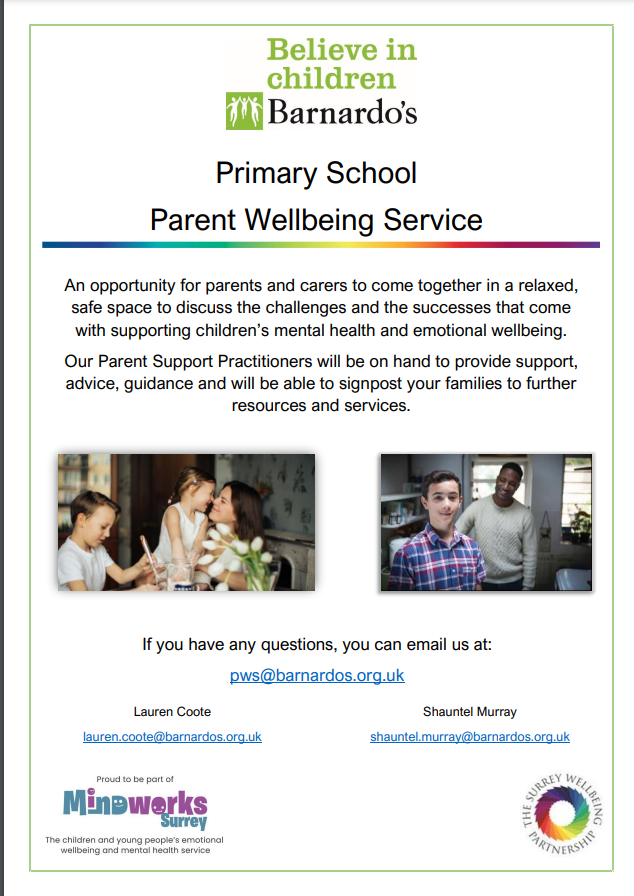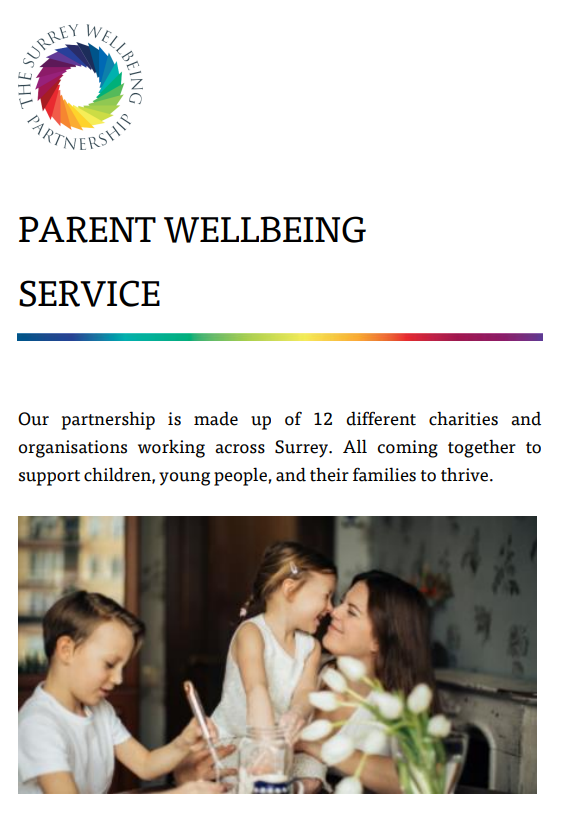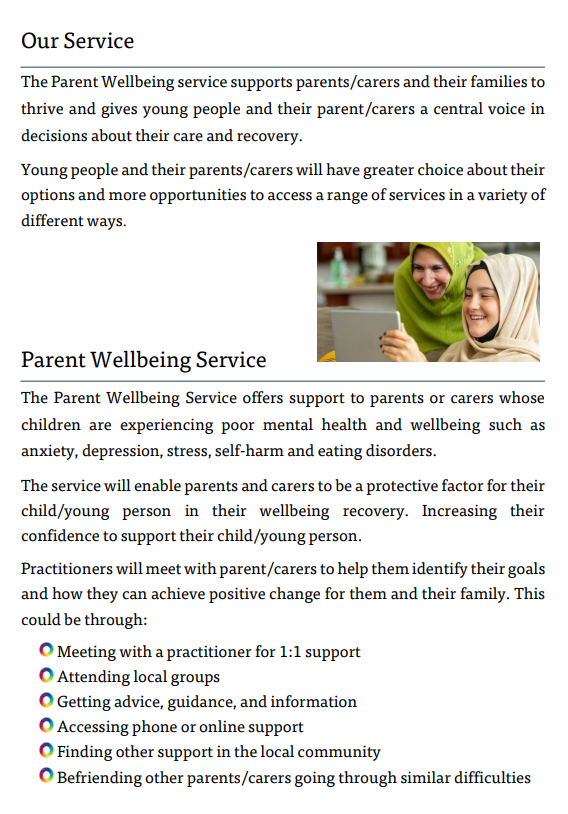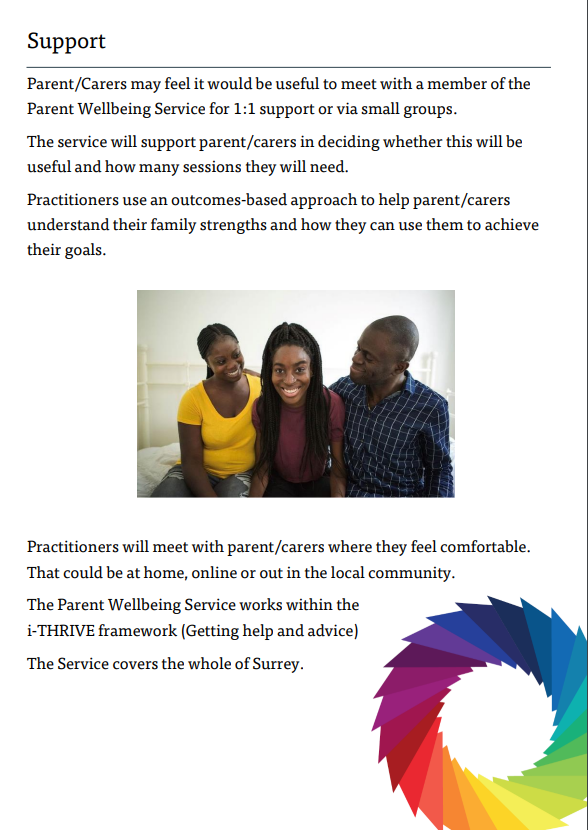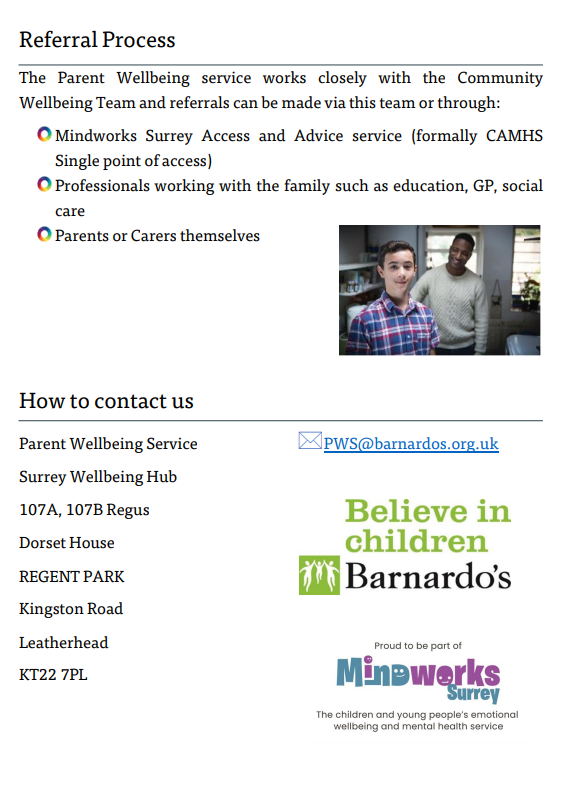 Out of Hours Advice Line for Neurodevelopmental Difficulties
Our partners from Barnardo's and NAS are now offering an advice and support telephone line which aims to support families outside of 'traditional office hours' with managing ASD and ADHD related difficulties, challenges and behaviours.
**PLEASE NOTE - This is NOT a crisis line or crisis service – any urgent or crisis type presentations whether related to SEND needs or not, would still go through the usual Crisis Line.
However, this line is an opportunity for families to have someone to call in the evenings if they are struggling with any behaviour or challenges that may be related to an ND presentation (no diagnosis is needed!) and the services will offer practical advice and guidelines to families.
• When is this available? The line will operate between 5pm and 11pm daily (including Saturday and Sundays), although they will stop taking calls at around 10.30 to allow time to respond.
• How do families access this support? All they need to do is call the usual A&A number - 0300 222 5755 – and after 5pm they will automatically be guided to options for this support
Other reference:
Crisis line 24/7 - Please call 0800 915 4644 to talk with a professional who will provide advice, support and signposting to a range of community services. It's open all day and all night, seven days a week.
https://www.mindworks-surrey.org/advice-information-and-resources/autism-autism-spectrum-condition
https://www.mindworks-surrey.org/advice-information-and-resources/adhd-attention-deficit-hyperactivity-disorder
Useful Links
Here is a list of online parenting support that is also available: