Ofsted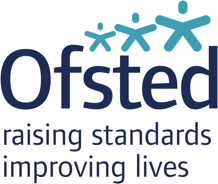 Ofsted have given South Camberley Primary and Nursery School a judgement of 'Good' because:
Teaching across the school is typically good and often outstanding
Pupils achieve well due to effective teaching
Relationships are strong and these underpin the pupils' good behaviour in lessons and around the school
The leadership team is highly effective with the ability to move the school forward
The rich curriculum engages all pupils
The Ofsted team also noted the school's strong commitment to promoting the equality of opportunity which is seen in its success in supporting pupils with different needs and starting points.
We are very pleased that the inspectors have recognised the sustained improvements we have made since the amalgamation in September 2012, and their solid judgement of 'Good' across all areas reflects the school's strong position to rapidly move to an outstanding category.
It is also very reassuring that Ofsted have agreed with our priorities for improvement and, having focused on ensuring our children make above average attainment in writing and reading, we are now focusing on further increasing the rate of pupils' progress in maths.
Of course, this fantastic achievement would not have come about without the sheer hard work and commitment of staff and pupils, and the unstinting support and trust of parents. We are particularly proud of our children and their positive representation of our school.
Finally, we look forward to building on this strong foundation and ensuring we provide our children with the educational excellence which all children deserve.