Meet the Team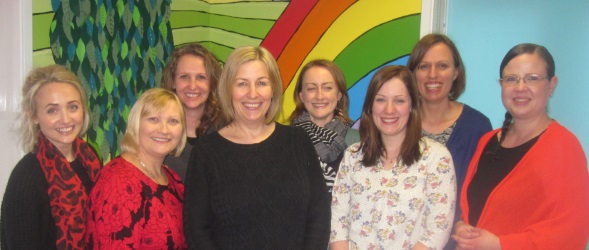 Hello! From all of us here at The Orchard Children's Centre. Please see below for details about the team. We look forward to welcoming you to our centre!

Below each member of staff is a link allowing you to send a message directly to that person.
Centre Manager
Sharon Creak- Centre Manager

Hi, I'm Sharon and I am the Centre Manager. I support a great team who work hard to deliver our services to families in the Children's Centre area.
Part of my job is to listen to the needs of local families and our community in order to help plan centre services. I value your feedback and am always happy to receive your comments.

To send a note to Sharon Creak please click here
Information & Guidance
Melissa Jarvis- Works Tuesday To Friday
To send a note to Melissa Jarvis please click here
Midwifery
Midwives- Bookable Appointments
The Maple Park Midwives run their GTT (Glucose Tolerance Testing) Clinic on Thursdays between 8:30am and 12:00pm. Please contact your Midwife Team directly for more information.
Outreach Team
Carly Mair- Works Monday, Tuesday, Wednesday and Thursday
To send a note to Carly Mair please click here
Carly Murray- Works Tuesday and Thursday
To send a note to Carly Murray please click here
Diane Cox- Works Monday To Friday
To send a note to Diane Cox please click here
Naomi Waite- Works Tuesday, Wednesday and Thursday
To send a note to Naomi Waite please click here